Decentralized Wastewater Treatment Systems (DEWATS)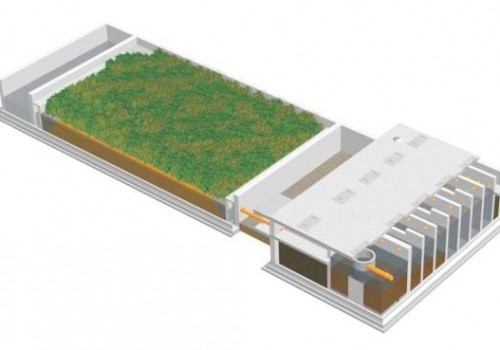 DEWATS is a technical approach – not just a technology package.
DEWATS applications are based on low maintenance principles as most important parts of the systems work without technical energy inputs and cannot be switched off intentionally.
DEWATS applications are state-of-the-art at affordable prices, because all the materials used for construction are available locally.
The BORDA BNS network partner organization, among them EEPCO, have been developing reliable and cost-efficient water treatment systems which efficiently treat non-toxic wastewater according to legal government standards since 1994.
---
DEWATS Principles
- Simplification of sewer networks and application of solid-free sewer
- Low maintenance and no engergy and chemicals required
- Construction uses labour and materials available locally
- Generation of biogas for cooking and heating; generation of water and nutrients for irrigation in
agriculture and food gardens
- Application of DEWATS quality management system, a comprehensive system of standardized planning
and implementation procedures, quality standards and control, capacity building and
performance monitoring
---
DEWATS applications:
Individual households, settlements, institutions, hospitals, hotels, schools, small and medium sized enterprises – for the efficient treatment of domestic and organic industrial wastewater.
---