World Toilet Day 2009 Promotion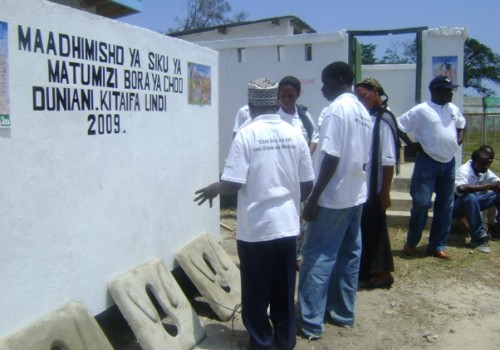 Promotion of sanitation and hygiene activities for World Toilet Day 2009.
November 19th was declared World Toilet Day in 2001 by 17 associations around the world. Tanzania has been involved in the commemoration of the World Toilet Day since 2007. 
On the occasion of World Toilet Day 2009, the Ministry of Water and Irrigation commissioned EEPCO to organize training for local artisans and the construction of demonstration latrines.
The project's main objective was to improve hygiene awareness and provide training for the construction of latrine components, so as to improve the livelihood, environmental hygiene management and sanitation coverage in Lindi Region.
Project activities included:
- Sensitization on the importance of hygiene and sanitation
- Promotion of different affordable and appropriate toilet options, e.g. SanPlat
- Training for the construction of latrines and hand-washing facilities using locally available materials
- SanPlat marketing strategies
- Construction of 2 demonstration latrines in public places
Time: 13th–19th November 2009
Location: Lindi Region, Tanzania
Project funding: Ministry of Water
More information: Download project fact sheet
---